MULTISLICE CT SCAN
The Machine Siemens Scope 32
The new scanner offers every advantage of image acquisition without movement artifacts, thanks to short breath-hold times, high diagnostic image quality, collimation of down to 0.6 mm and a comprehensive set of clinical applications.
Application
Whole body CT Scan
Whole body angiography
Whole spine imaging
High resolutions CT for lungs
Peripheral and abdominal angiography
Abdomino-pelvic imaging
CT guided procedurs (Biopsy, FNAC etc.)
---
CENTURION VISION SYSTEM
Now first time in goa Vision Eye Care introduces CENTURION Vision System the most advanced and cutting edge technology in eye care industry.
CENTURION Vision System Leading performance designed to optimize surgeon experience and patient outcomes.
We at Vision Care are committed to provide the best services in Eye Care through continual improvements of our systems, processes, technology and through team of dedicated & competent Professionals with Progressive mind set.
Vision Care is integrated by super-speciality consultants from various fields like Cataract, Glaucoma, Retina, Pediatric Ophthalmology & Occuloplasty with the latest technologies in Diagnostic & Surgical skills.
---
FIXED XRAY MACHINE – SIEMENS(MULTIPHOS 10+)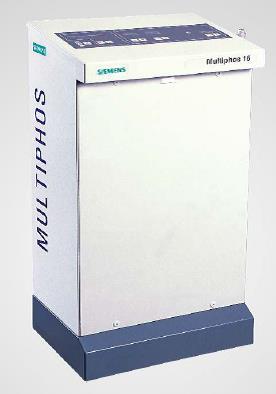 The Multiphos is a High Frequency X-ray generator. It is suitable for Radiography and Fluoroscopy of all parts of the body. Combined with the radiography tables, it forms a complete radiography system for a diagnostic centre.
FEATURES & BENEFITS
Wide selection range to choose the right kV and mA to get optimum image quality
Digital display of X-ray parameters
Consistent and accurate output due to the constant feedback loop
Negligible skin dose due to highly efficient and consistent output
Lower exposure factors required as compared to 2 pulse generators
Output remains unaffected even during minor line voltage fluctuations
Better image quality due to reduced exposure time and accurate output
Compact size – low space requirement
Conforms to AERB safety standards
---
MOBILE XRAY MACHINE – ALLENGERS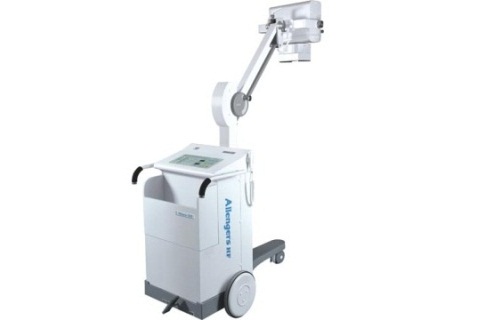 Mobile X-ray machines are based on HF-X-ray Generation technology . These machines are most suitable for applications where ease of mobility is required in trauma cases and bed side X-Rays in hospital wards and ICU's . These machines are very compact, light-weight and can be taken through elevators with ease.
The HF X-Ray generation technology used in MARS 15/30 KW offers the following advantages over the conventional 2 pulse technology.
FEATURES:
Substantially lower exposure factors, (Radiation safety to patients and operators)
Elimination of Motion Artifacts due to lower exposure time, (Excellent film quality)
Negligible skin dose, (Radiation safety to patient)
---
DIGITAL XRAY MACHINE – KONICA MINOLTA

Konica Minolta Medical Imaging delivers powerful and robust digital radiography solutions that meet the versatile needs of today's imaging providers. From fixed room to portable units, AeroDR delivers unique solutions that increase economic value through high uptime and increased productivity. With superb image quality, advanced imaging tools and greater dose efficiency, the AeroDR enhances clinical confidence and patient satisfaction.
---
AUTO REFRECTOMETER – NIDEK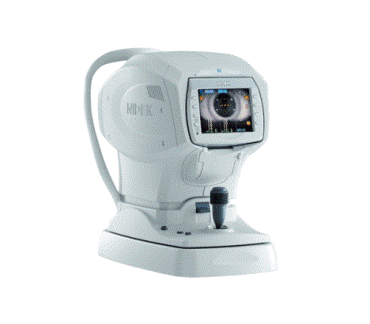 Quick and accurate keratometry measurement
The Pupil Zone Imaging Method analyzes a wider area (Max. φ4.0 mm) to provide more reliable refraction measurement.
The SLD (Super Luminescent Diode) and a highly sensitive CCD device provide sharper and clearer images than LED. SLD and highly sensitive CCD for high measurability of densely cataractous eyes and pseudophakic eyes.
The APC (Auto Puff Control) achives a quieter and softer air puff for patient's more comfort. Advanced APC (Auto Puff Control) and noise reduction for comfortable tonometry measurement
The clear 5.7-inch color LCD with tilting function offers easy operation even for a standing operator.
3-D auto tracking and auto shot
Printer with easy loading and auto detachment
---
SLIT LAMP – [TOPCON/APPASAMY]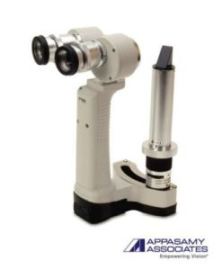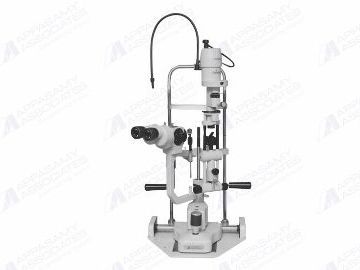 The Topcon SL-D Series is the first "true" digital slit lamp series that combines high optical performance with versatile digital capability. The concept of the "true" digital slit lamp is based on the extensive range of optional digital capture devices that can be mounted on these outstanding clinical instruments. Paramount among these is the dedicated DC-3 Digital Camera that provides easy-to-capture, high quality digital images.
These premier diagnostic instruments offer superior clinical performance with unmatched digital capability.
---
IOL MASTER – ZEISS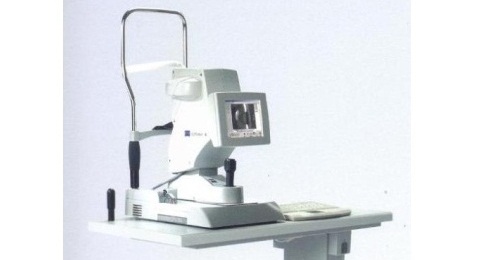 The Zeiss IOLMaster is the state-of-the-art laser system, far superior to anything currently available for evaluating the length of the eye, surface curvature and intraocular lens power. The Zeiss IOL Master represents a five times the accuracy over measurements made by A-scan ultrasonography devices.
In cataract surgery, or other lens-replacement procedures, vision is improved by replacing the eye's natural lens with an intraocular lens (IOL). IOLs come in different powers and sizes to compensate for each patient's individual needs. For best vision after cataract surgery, precise measurements must be taken to determine which IOL to implant. The IOL Master is a high-precision instrument revolutionizing all previous techniques and setting a new standard for IOL calculations, called optical biometry.
---
FFA(Fundus Fluorescein Angiography) – CARL ZEISS GERMANY

Fundus Fluorescein Angiography is a dynamic study of the Retinochoroidal status following administration of the dye, sodium fluorescein. This investigation forms an important tool for the diagnosis & management of innumerable retinal disorders. The equipment also enables digital photography of retina for detailed analysis.
The information obtained from a study of this procedure helps your doctor making a diagnosis, planning your treatment or assessing the results of treatment, particularly photocoagulation.
---
OCT – OPTOVUE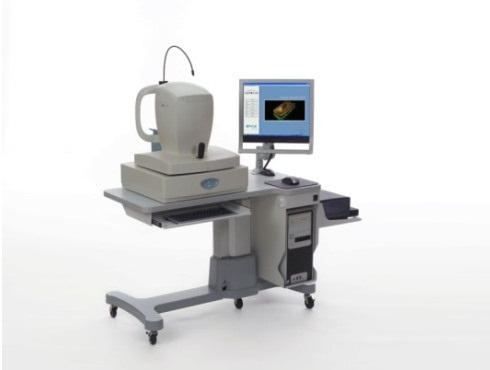 OCT – OPTOVUE is a quick and easy OCT scan that provides:
Valuable information to aid in early diagnosis of ocular disease
A new revenue stream to offset the cost of your iVue SD-OCT
A simple way to grow your medical practice
Patient retention through personalized care that protects eye health
A unique way to differentiate your practice and increase referrals with state of the art technology and enhanced patient education
Widefield Enface OCT with SMART™ Motion Correction
Simultaneous Multi-Layered Assessment of Peripheral Retina Pathology
SharpVue Technology for optimized image detail
Forward-Thinking Platform for Future Innovations
---
PERIMETRY – ZEISS(HFA)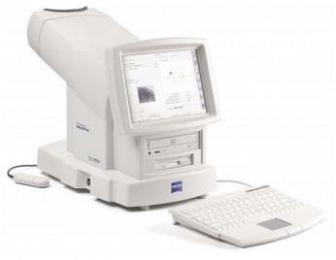 Combining early glaucoma detection capabilities and accurate tools
for long-term glaucoma management, the Humphrey Matrix Perimeter
represents a significant breakthrough in visual field testing for
enhanced patient care.
Provides up to 69 stimuli to fully characterize visual field defects.
Includes enhanced patient management software.
Offers serial field overview and Glaucoma Hemifield Tests.
Enables comprehensive threshold and screening tests.
Video eye monitoring simplifies alignment and fixation control.
Includes enhanced optics for 30° FOV.
Provides LCD color display for viewing test results on-screen
---
YAG LASER – IRIDEX
---
RETINA LASER – IRIDEX
---
APPLANATION TONOMETER – PERKINS TONOMETER
---
ASCAN -BIO MEDIX
---
ULTRA SOUND – LOGIC P3 EXPERT (ULTRA SOUND & COLORED DOPLER MACHINE & 2D ECHO)
---
GE – VOLUSON (SONOGRAPHY)
---
COMPUTERIZED TREADMILL TEST (SCHILLER)